Our Windsor and Kingsville dental offices offer free consultations to new patients who are seeking experienced dentistry, as well as knowledgeable and friendly staff they feel comfortable with. We will take the time to talk to you about your concerns, expectations and specific procedures you may be interested in.
While many dentists charge a fee for an initial consultation, we offer this visit at no cost so you can ask questions and discuss your treatment options before any procedure is performed. We want you to feel comfortable and at ease.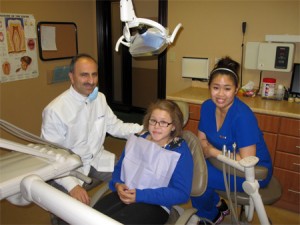 During your visit you will have the opportunity to:
Meet our dentistry team.
Ask questions about our office and procedures.
Discuss treatment options.
Complete our dentistry form.
Tour our office.
Make an appointment for your next visit.