There was a time when seniors accepted tooth loss as an inevitable consequence of aging. That is no longer true. There is no reason you not to maintain healthy teeth well into your senior years.
We understand the difficulties associated with getting older when it comes to your oral hygiene issues. Something as simple as brushing your teeth can become a much bigger chore if you are suffering from arthritis. Flossing may be nearly impossible. Other obstacles to proper oral hygiene may include: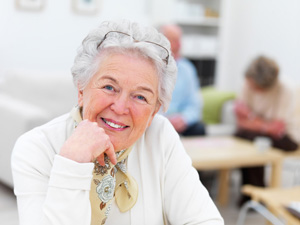 Failing eyesight
Decreasing bone density
Prescription medications, interactions and effects
Physical accessibility to healthcare facilities
Age-related health issues such as stroke, Alzheimer's, hearing loss, and others
Our team is sensitive to the issues of aging that also affect your dental health. We will work with your unique needs to ensure that you will continue to keep your healthy smile for a lifetime.