Porcelain Crowns for Weak, Broken or Cracked Teeth
Dr. Hakim offers his patients porcelain crowns at both his Windsor and Kingsville offices. A crown, which may also be called a cap, is a cover made to fit over an existing tooth. Dental crowns are used to restore the look of teeth that are broken, diseased or damaged from previous dental work. A tooth that has received numerous fillings, and which may be more filling than tooth, can become weakened and break.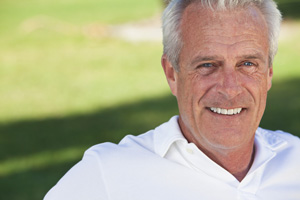 A crown not only restores the look of your tooth, but because of its strength, serves to support and protect the remaining tooth structure and the other teeth around it.
The procedure involves removing the damaged or diseased portion of the tooth and creating a mold for the new crown. Once the new crown is created, it is placed over the remainder of the old tooth, cemented, and bonded into position.
Each crown is custom-made to match the size, shape and colour of your existing teeth. Unlike metal crowns, they are virtually unnoticeable next to your other teeth. Crowns replicate the look of your natural smile, while protecting from future decay or damage.
Benefits of Porcelain Crowns
Natural looking
Natural feel
Restored functionality
Colour matched
Stain resistant
Protective
Low maintenance
Visit our Windsor or Kingsville office to see if porcelain crowns are suitable for you.