Porcelain Veneers for an Enhanced Appearance
Kingsville Windsor Dentist Dr. Hakim offers porcelain veneers to patients with less than perfect teeth. Porcelain veneers are thin, translucent applications made of porcelain that are custom made and bonded to the surface of your teeth. Porcelain veneers are made to match the size, shape and colour of your teeth. They are a permanent and long-lasting solution to the unique problems that detract from your smile.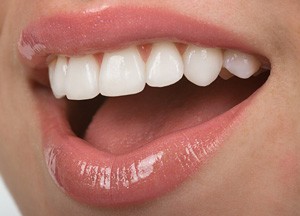 Porcelain veneers can correct many unsightly problems in order to give you a more beautiful smile. They are the perfect solution if you have:
Chipped teeth
Cracked Teeth
Broken teeth
Gaps or spaces
Disfigured teeth
Stains or discolorations
Worn teeth
Veneers are bonded directly to the surface of the tooth and are virtually undetectable. They are resistant to staining from coffee, tea and cigarettes. Due to their strength and resemblance to healthy enamel, veneers are unsurpassed by other restorative options.
While porcelain veneers are quite durable, Dr. Hakim will ensure that your veneers are made of the highest quality porcelains and are bonded properly. With proper care, your veneers can last for many years.
To learn more about porcelain veneers give us a call at either our Windsor or Kingsville offices.