Not only do we insist on having staff that is highly knowledgeable on the latest cutting-edge technology, but our dental assistants and hygienists pride themselves on it. Our staff consists of licensed professionals who are excited about what they are doing for our patients.
With decades of experience among the members of our team, the dental health of you and your family is in good hands. We are highly educated and experienced for your benefit.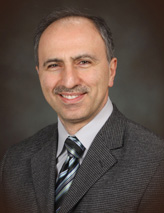 Dr. Sam Hakim
Dr. Hakim has been practicing for more than 20 years and has taken numerous continuing education courses in the area of orthodontics, orthopedics, TMD and Sleep Dentistry. He is an active member of International Association for Orthodontics and the American Academy of Craniofacial Pain, and holds a certificate for painless anesthesia.
Dr. Hakim supports the Holy Family Church, Our Lady of Mount Carmel, Kingsville Public School, the Downtown Mission, Good Fellows, OPP Cop Camp, Migration Festival, Canadian Cancer Society, as well as many other charities and organizations. Dr. Hakim has a son and daughter, enjoys soccer, tennis, squash and cycling.
---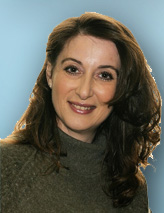 Dr. Katy Chahine
Dr. Chahine is a specialist periodontist. She has successfully treated thousands of patients with periodontal disease – infections of the gums and bone that surround the teeth. Dr. Chahine is widely recognized as an innovator in the field of periodontics. She is able to perform all periodontal surgeries in the office including grafting and the surgical phase of implant treatment.
Dr. Chahine was trained at the dental school at the University of Western Ontario from which she graduated. She then pursued her graduate studies in periodontics at the University of Detroit, after which she returned to Essex County to practice dentistry.
---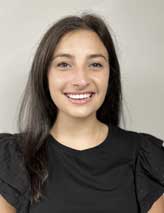 Dr. Mayce Mirza
Dr. Mayce Mirza obtained her Doctor of Dental Surgery (DDS) degree from the University of Melbourne in Australia in 2021. As a dentist, her goals include creating a comfortable space for her patients and removing the stigma associated with "visiting the dentist". Dr. Mayce treats kids and adults of all ages. She has a passion for working with patients to help alleviate their pain, maintain good oral health, and achieve their goals to make them confident in their smile. Dr. Mayce attends continuing education courses to further develop her knowledge in the world of dentistry.
In addition to her numerous volunteer experiences which allow her to provide free dental care to those in need, Dr. Mayce enjoys traveling, baking and soccer. A fun fact about Dr. Mayce is that she has donated her hair four times to Transition to Betterness to help make wigs for cancer patients.
---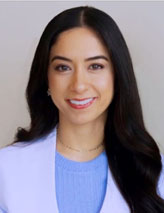 Dr. Amal Sadek
Dr. Sadek graduated with a Bachelor's of Science in Biology, and went on to obtain her DDS from University of Detroit Mercy School of Dentistry. She enjoys all aspects of general dentistry, and is especially focused on restorative care, prosthodontics, and oral surgery. She is dedicated to staying current in providing the latest leading dental procedures, and participates in a variety of continuing education courses in order to do so.
Outside the dental practice, Dr. Sadek enjoys travelling and spending time with her family.
---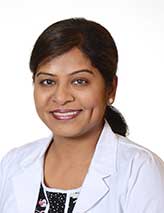 Dr. Deepali Baldwa
Dr. Deepali Baldwa graduated from University of Toronto with an Honours Doctor of Dental Surgery. Prior to her DDS degree, she gained her Honours Bachelor of Dental Surgery from NTR University of Health Sciences, India and did a one-year hospital residency. She also holds a Certificate in Nitrous Oxide Sedation which she comfortably administers to her anxious patients.
She is well versed to treat patients of all age groups in various aspects of General Dentistry and works strongly towards her belief that a better life starts with a beautiful smile. She has dedicated interest in restorative dentistry, root canal procedures, paediatric dentistry and surgical extractions. She takes pride in providing excellent care and service while maintaining a stress free and pain free environment for her patients. She continues to look for ways to improve her patients' comfort level by keeping herself abreast of the latest technology and techniques through continuing education courses. In her spare time, she enjoys reading, cycling, travelling and spending time with family.
---